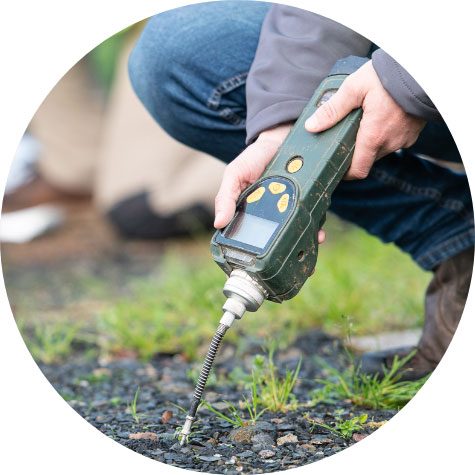 Innovation
Creating Scientific Sustainability
At the core of Gaea's ethos is innovation. From survey to sign-off, we believe in challenging ourselves to find more efficient and effective ways of doing things.
Gaea Oil Spill Experts believe in sustainability, and we strive to factor this core value into everything we do. It's important to us to ensure that the solutions we recommend and undertake are cost effective, efficient and generate the minimum waste possible.
Leading Remediation Methods
We continually develop and improve our working methods. Our engineering and fabrication division designs and constructs our own remediation equipment, as well as solutions for others throughout the British Isles, going considerably beyond commercially-available technologies to create truly bespoke and highly functional solutions which support Gaea's forward-thinking and proactive approach.
An extensive range of commissioned remedial apparatus is available to our clients, including:
Multiphase extraction trailers that can be mobilised to almost any site
Powerful vapour extraction units and negative pressure units
A large number of automated treatment systems, each of which can be set up to suit any scenario and is remotely controlled and adjusted
Specialised pumping systems for the removal of oils from water and groundwater.
Research & Development For The Future
Gaea is constantly developing our technologies, and in conjunction with several universities and government bodies we are currently developing new chemical and physical process that we believe will revolutionise the industry.
Find out more about Gaea Environmental's services
Trusted Remediation Experience
Our team enjoys a vast wealth of scientific knowledge and technical expertise in the sector, having led projects for other regional contractors since 1998 and establishing a reputation for reliable, effective and hands-on work. Experienced specialists ensure that every project is handled with professionalism and care at all times.